Alliant Content TV Shows
About Alliant Content
Alliant Content channel is one of the first channels to turn digital. This company works closely with HULU, allowing viewers to tune into a show at anytime. This company also works closely with the right holders of the broadcast, to help realize its value.
Alliant Content channel airs documentary shows. Each week the viewer will be able to see the latest scientific breakthrough tested. They will be able to explore the vast mystery of space and what each of the planets have to offer. The viewer will see the natural beauty mother earth, as well as how to maintain its life for many years to come. If someone in your family is into exotic creatures, this channel airs a weekly show about the wild animals all over the world in their natural state. It will inform the viewer how to prevent this creature from becoming extinct. There are shows on this channel dedicated to world history. Each week the viewer will be able to view the details of the world and how it shaped our present day.
Alliant Content channel is a family oriented channel. There is always something fun, entertaining, and educational for all ages. Check out Alliant Content today and have fun with your family.
Pure History
Pure Nature
Green
Accident Investigator
Lords of the Animals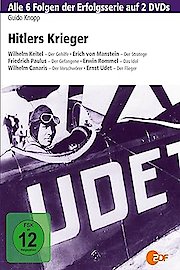 Hitler's Warriors
Focused
Cosmic Vistas
Superships
Marine Machines
Pure Nature Specials