WE TV Shows
About WE
WE tv is a prominent digital satellite and cable television company that's part of AMC Networks, a United States entertainment firm. The channel has been in operation since September of 1997. It is often compared to other well-known channels such as Bravo and VH1. The channel is based in New York, New York. When it first came into existence, it was known by the name "Romance Classics." The channel was then part of Rainbow Media. It first served as a channel that aired predominantly romantic TV miniseries and films.
WE tv is generally geared toward a female audience. Although the channel began as a platform for female-oriented television, it has recently started trying to concentrate on male audiences, too. This slight shift began in the autumn of 2014.
The channel is a platform for contemporary females who have strong, intelligent and highly capable personalities. WE tv focuses on women from all different walks of life. They regularly feature hard-working mothers who lead normal lives. They also regularly feature prominent female public figures such as the R&B vocalist Toni Braxton.
WE tv has a very strong presence in United States homes. In the late summer of 2013, more than 83 million American residences had access to the channel.
Some of the channel's most well-known original programs have been Joan & Melissa: Joan Knows Best?, Mary Mary and Braxton Family Values. These programs all do not have scripts. Other unscripted shows that are part of the channel are Tamar & Vince, L.A. Hair, Kendra On Top, Mystery Millionaire and Marriage Boot Camp.
The channel also started broadcasting scripted programs in 2014. "The Divide" was WE tv's initial scripted show. The thriller stars Marin Ireland, Damon Gupton, Nia Long, Paul Schneider and Joe Anderson.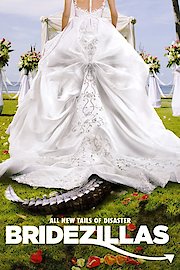 Bridezillas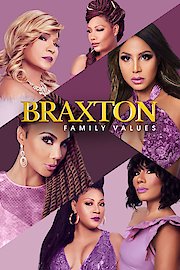 Braxton Family Values
Tamar & Vince
My Fair Wedding
The Locator
Marriage Boot Camp: Bridezillas
Platinum Weddings
The Willis Clan
L.A. Hair
Women Behind Bars
Shannen Says
Secret Lives of Women
Amazing Wedding Cakes
Most Popular
Sanya's Glam & Gold
Pregnant & Dating
Joan & Melissa: Joan Knows Best?
Raising Sextuplets
Little Miss Perfect
The Cupcake Girls
David Tutera Unveiled
Rich Bride, Poor Bride
The Lylas
Big Easy Brides
Sinbad It's Just Family
Downsized
Cyndi Lauper: Still So Unusual
High School Confidential
Bridezillas, Boot Camp Couples - The Collection
Adoption Diaries
You're Wearing That?!?
House of Curves
Crimes of Passion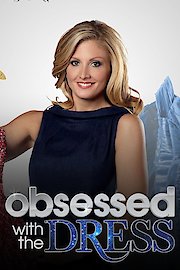 Obsessed with the Dress
Unforgivable Crimes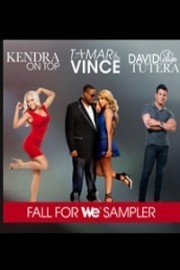 Fall for WE tv Sampler
Sunset Daze
Platinum Babies
Jilted?
Staten Island Cakes
Family Restaurant
Amsale Girls
I Do Over
I Want to Save Your Life
Texas Multi Mamas
A Stand Up Mother
The Fertility Chase
Girl Meets Gown
Fix My Family