The Hangover (2009) Movie Review
by:
Posted: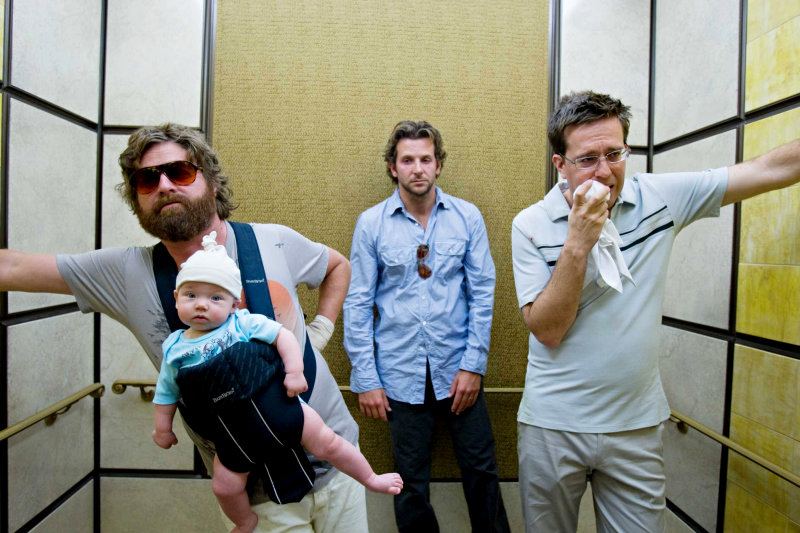 Truthfully, I never thought I would like The Hangover after watching the trailer. Going to the theater with my husband and his friends I was under the notion that I would enjoy it but not find it laugh out loud funny or want to see it again. I can't stop watching it! Everytime it's on HBO I find myself watching it. I put the DVD in all the time. It's just hysterical and I hope the sequel can live up to the first one because it is honestly a comedy classic.
There are so many lines I know use on a daily basis from that movie because they're just too darn funny. From the dentist with the missing tooth, to stealing Mike Tyson's tiger to drugging the guys with roofies, the laughs just continue.
The premise is simple. Four guys go to Vegas to celebrate their friend's upcoming nuptials. Then 3 of them wake up the next morning and have no memory of the night before but they can't find their friend (the groom) and the wedding is the very next day.
So they backtrack their steps to discover what happened the night before and eventually find their friend. Along the way they are arrested, go to a hospital, find out one of them had a quickie Vegas wedding the previous night and even get chased by a pack of Asian gangsters. All of this madness is incredibly hilarious and one of those things you think to yourself...only in Vegas.
If you haven't watched The Hangover yet, go rent it right away.
Watch The Hangover trailer below:
Talk About This:
Share This Story: