Watch 101 Challenges
Lindsay and Lee Vine travel across Asia in this reality series. Their year-long adventure is not just for sight seeing. They are under the direction of their viewers as they accept challenges sent in on their website. They must complete 101 within the year. It is a fun and entertaining look into another culture through the experiences of two bickering brothers.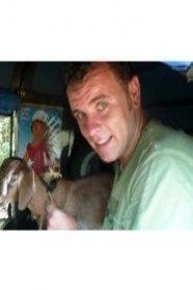 101 Challenges

Full Episode Guide
Episode

6

-

101 Challenges

The boys are in India for the final leg of their trip: fire walking, snake charming, camel riding, acting in a Bollywood movie and more.

Episode

5

-

101 Challenges

The boys find themselves in various life threatening situations in China.

Episode

4

-

101 Challenges

The boys visit Taiwan and Japan, where they venture down 'Snake Alley' and to try to choke down snake blood and bile

Episode

3

-

101 Challenges

The lads continue their trip in Malaysia where they climb Mount Kinabalu dressed as orang-utans, and get their skates on.

Episode

2

-

101 Challenges

Episode

1

-

101 Challenges
If You Like 101 Challenges, Then Try...