Watch ABC Brian Ross Investigates
Brian Ross is an award-winning journalist for the American Broadcasting Company television network and is the anchor of his own weekly show which began in the summer of 2010. The 2007 Walter Cronkite Award winner, which he won along with the rest of the show's investigation team, is well known within the industry as a hard-hitting reporter who has a penchant for identifying corruption and uncovering information that other journalists often cannot. Additionally, ABC Brian Ross Investigates has received two Emmy Awards for excellence in investigative news for financial investigation stories.
ABC Brian Ross Investigates is a significant news component as ABC attempts to integrate digital technology programming alternatives with traditional television. It is a 20 minute investigation magazine program that focuses on specific topics that most news agencies miss in daily programming. The show is no stranger to controversy. One of the primary purposes of production of ABC Brian Ross Investigates is for better interaction with viewers responding to stories or delivering information tips.
In particular, the show has provided in-depth coverage of high-profile stories like the Bernie Madoff Ponzi scheme and the USA swimming coaches rape case. In addition to presenting cutting-edge investigative news stories the show also presents updates on previous presentations when reports are covering ongoing situations.
Along with Chief Investigative Correspondent Brian Ross the program also features Investigative Reporter Richard Esposito and D.C. Reporter Matthew Mosk. The show's production is provided by Chief Investigative Producer Rhonda Schwartz and Producer Lee Ferran with Mark Schone serving as the news program's Managing Editor.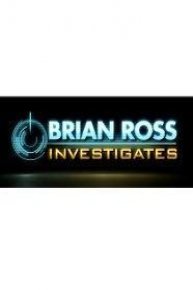 ABC Brian Ross Investigates

Full Episode Guide
Episode

15

-

Thu, Oct. 27, 2011

Madoff Suicide Pact; Confessions of a Scammer; Billion Dollar Bet

Episode

14

-

Fri, Oct 21, 2011

Wild animals let loose in Zanesville, Ohio, ignites debate over private ownership of exotic animals. Also, a look back at an investigation that exposed the illicit trade in pet monkeys.

Episode

13

-

Fri, Sep 23, 2011

Solar energy firm Solyndra takes the 5th before Congress; crack down on 'bath salts'; VP Joe Biden halts lavish government spending.

Episode

12

-

Fri, Sep. 16, 2011

Episode

11

-

Fri, Sep 9, 2011

Episode

10

-

Fri, July 15, 2011

Episode

9

-

Fri, June 24, 2011

Episode

8

-

Fri, June 17, 2011

Episode

7

-

Fri, June 3, 2011

Episode

6

-

Fri, May 20, 2011

Episode

5

-

Fri, May 13, 2011

Episode

4

-

Fri, May 6, 2011

Episode

3

-

Fri, Apr 22, 2011

Episode

2

-

Fri, Apr 22, 2011

Episode

1

-

Fri, Apr 15, 2011
Episode

45

-

Fri, Apr 1, 2011

Episode

44

-

Fri, Mar 25, 2011

Episode

43

-

Fri, Mar 11, 2011

Episode

42

-

Fri, Mar 4, 2011

Episode

41

-

Fri, Feb 11, 2011

Episode

40

-

Fri, Feb 4, 2011

Episode

39

-

Fri, Jan 28, 2011

Episode

38

-

Fri, Jan 21, 2011

Episode

37

-

Fri, Jan 14, 2011

Episode

36

-

Fri, Dec 17, 2010

Episode

35

-

Fri, Dec 10, 2010

Episode

34

-

Fri, Dec 3, 2010

Episode

33

-

Fri, Nov 19, 2010

Episode

32

-

Fri, Nov 12, 2010

Episode

31

-

Fri, Nov 5, 2010

Episode

30

-

Fri, Oct 29, 2010

Episode

29

-

Fri, Oct 22, 2010

Episode

28

-

Fri, Oct 15, 2010

Episode

27

-

Fri, Oct 8, 2010

Episode

26

-

Fri, Oct 1, 2010

Episode

25

-

Fri, Sep 24, 2010

Episode

24

-

Fri, Sep 17, 2010

Episode

23

-

Fri, Sep 10, 2010

Episode

22

-

Fri, Sep 3, 2010

Episode

21

-

Fri, Aug 27, 2010

Episode

20

-

Fri, Aug 20, 2010

Episode

19

-

Fri, Aug 13, 2010

Episode

18

-

Fri, Aug 6, 2010

Episode

17

-

Fri, Jul 30, 2010

Episode

16

-

Fri, Jul 23, 2010

Episode

15

-

Fri, Jul 16, 2010

Episode

14

-

Fri, Jul 2, 2010

Episode

13

-

Fri, Jun 25, 2010

Episode

12

-

Fri, Jun 18, 2010

Episode

11

-

Fri, Jun 11, 2010

Episode

10

-

Fri, Jun 4, 2010

Episode

9

-

Fri, May 28, 2010

Episode

8

-

Fri, May 21, 2010

Episode

7

-

Fri, May 14, 2010

Episode

6

-

Fri, May 6, 2010

Episode

5

-

Fri, Apr 30, 2010

Episode

4

-

Fri, Apr 23, 2010

Episode

3

-

Fri, Apr 16, 2010

Episode

2

-

Fri, Apr 9, 2010

Episode

1

-

Fri, Apr 2, 2010