Watch Accidental Fortune
Series Length:
1 Season,

2

Episodes
Description:
Relive the stories of people across the country who stumbled upon pieces of history. Hear the tales of: an Ohio man who found a mastodon at his golf course in 1989 and sold it to the Kanagawa Prefectural Museum (Yokohama, Japan) for $600,000; a woman who found a $7 million table in her attic; and another woman who found a $1 million painting in the trash.
Source: TLC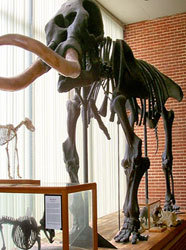 Accidental Fortune

Full Episode Guide
Episode 2 - Season 1, Episode 2

Summary is not available.

Episode 1 - Declaration of Independence

Is it possible an original copy of the Declaration of Independence could be found in a thrift store, or a pre-historic treasure on a golf course? Unimaginable treasures are found in the most unusual places on this episode of Accidental Fortune.