Watch All Star Dealers
Take a look at some rare game jerseys and bats the helped form the game of baseball. See if they are the real deal or not with expert authenticators.
Tuesday 8:00 PM et/pt on Discovery Channel

1 Season,

12

Episodes - Currently Airing

10/10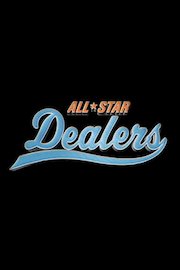 All Star Dealers

Full Episode Guide
Episode 13 - Yogi and Bling

Trunks and a robe that once belonged to boxer Roberto Duran; a bat allegedly broken by Tony La Russa. Also: a 1927 Yankees baseball.

Episode 10 - Koufax and Gretzky

Featured on this episode are a hockey stick that allegedly belonged to Wayne Gretzky, along with an 1897 Westminster Dog Show poster and a Sandy Koufax jersey.

Episode 9 - Jumping Jordans

Featured on this episode are a collector's 1928 World Series program and shoes that possibly belonged to Michael Jordan when he was a rookie.

Episode 8 - Celtic Pride, Raging Bulls

Episode 7 - Homeruns and Sky-hooks

Episode 6 - Sayers and Earnhardt

Episode 4 - The Wizard's Jacket

Episode 3 - Toe to Toe with a Legend

Episode 2 - Big Shoes to Fill

Episode 1 - Selling Dennis Rodman
If You Like All Star Dealers, Then Try...