Watch Art in the Twenty-First Century
Art in the Twenty-First Century is a PBS program that first aired in 2001. The television series is also referred to by the title Art: 21. Art in the Twenty-First Century has aired eight seasons. It also has a sister program entitled Art in the Twentieth Century. Each episode of the eight seasons of Art in the Twenty-First Century explored a different theme art. The first season involves such themes as place, identity, spirituality, and consumption. Each episode is hosted by a new artist, and then has a number of interviews with different artists. Each artist attempts to offer a different view of the topic.
Art in the Twenty-First Century has won a huge number of awards over the years, including the George Foster Peabody Award, Silver Hugo from the 44th Hugo Television Awards, Gold Remi from the 41st WorldFest Independent Film Festival, and the Platinum Best in Show from the Aurora Awards.
8 Seasons,

34

Episodes

September 21, 2001

10

/
Watch Full Episodes of Art in the Twenty-First Century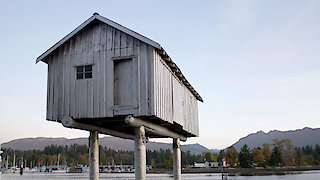 Season 8 Episode 4
Vancouver (55:16)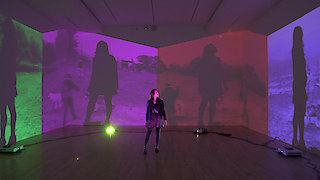 Season 8 Episode 3
Los Angeles (55:18)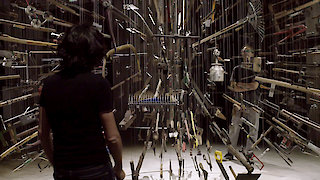 Season 8 Episode 2
Mexico City (55:16)
Season 8 Episode 1
Chicago (55:16)
Season 7 Episode 4
Fiction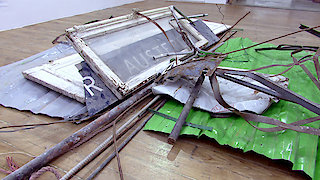 Season 7 Episode 3
Legacy

Art in the Twenty-First Century

Full Episode Guide
While sprawling Los Angeles has world-class museums and art schools, artists working in the shadow of the entertainment industry are more "œunder the radar," affording them the space and time to imagine. Diana Thater (b.1962, San Francisco, CA, USA) makes video installations that poetically grapple with threats to the natural world. She is filmed preparing for her monumental exhibition, The Sympathetic Imagination, at the Los Angeles County Museum of Art. Liz Larner (b.1960, Sacramento, CA, USA) experiments with abstract sculptural forms in a dizzying array of materials, including polychromatic ceramics that evoke the tectonic geologic shifts of the western landscape. Tala Madani (b.1981, Tehran, Iran) skewers stereotypes in her sharply satirical paintings that evoke clashes of culture: men and women, the rational and the absurd, Western and non-Western. And Edgar Arceneaux (b.1972, Los Angeles, CA) investigates historical patterns through drawings, installations, and multimedia events, such as the reenactment of Ben Vereen"™s tragically misunderstood blackface performance at Ronald Reagan"™s 1981 Inaugural Gala.

Mexico City artists exit their homes and studios to use the growing megalopolis as their canvas. The artists present everyday materials as artworks, mine recognizable images for their poetic potential, and take their art to the streets. Damiƒ¡n Ortega (b.1967, Mexico City, Mexico) uses objects from his everyday life -- Volkswagen Beetle cars, Day of the Dead posters, locally sourced corn tortillas -- to make spectacular sculptures, which suggest stories of both mythic import and cosmological scale. Pedro Reyes (b.1972, Mexico City, Mexico) designs ongoing projects that propose playful solutions to urgent social problems. From turning guns into musical instruments, to hosting a People's United Nations to address pressing concerns, to offering ecologically friendly grasshopper burgers from a food cart, Reyes transforms existing problems into ideas for a better world. Minerva Cuevas (b.1975, Mexico City, Mexico) is a conceptual and socially-engaged artist who creates sculptural installations and paintings in response to politically charged events such as the tension between world starvation and capitalistic excess. Cuevas documents community protests in a cartography of resistance while also creating minisabotages -- altering grocery store bar codes and manufacturing student identity cards -- as part of her Better Life Corporation. Natalia Almada (b.1974, Mexico City, Mexico), the great-granddaughter of Mexico's controversial 40th president, Plutarco Elƒ­as Calles, makes intimate films that delve into the tragedies of her Mexican-American family's personal history as well as the Sinaloa region's violent present.

Chicago is a city rooted in industry and towering architecture, and artists in Chicago are disrupting urban experience through experimentation. Nick Cave (b.1959, Fulton, MO, USA) creates "Soundsuits" -- surreally majestic objects blending fashion and sculpture -- that originated as metaphorical suits of armor in response to the Rodney King beatings and have evolved into vehicles for empowerment. Theaster Gates (b.1973, Chicago, IL, USA) first encountered creativity in the music of Black churches on his journey to becoming an urban planner, potter, and artist. Gates creates sculptures out of clay, tar, and renovated buildings, transforming the raw material of the South Side into radically reimagined vessels of opportunity for the community. Barbara Kasten (b.1936, Chicago, IL, USA) makes photographs and video projections in her studio that evoke an experience of movement through modernist architecture. Chris Ware (b.1967, Omaha, NE, USA), known for his New Yorker magazine covers, is hailed as a master of the comic art form. Ware's complex graphic novels, which tell stories about people in suburban midwestern neighborhoods, poignantly reflect on the role of memory in constructing identity.
Three artists mix genres and merge aesthetic to tell beautiful stories.

A look at artists inspired by life experiences and family heritage. Included: Wolfgang Laib, who connects the ephemeral and eternal; Tania Bruguera, who explores art, activism and social change; and Abraham Cruzvillegas, who focuses on transformation.

Elliott Hundley, Arlene Shechet and Trevor Paglen are featured. Hundley creates collages that both reveal and hide their meanings; Shechet's ceramic work obscures its nature behind surface effects; and Paglen documents the American surveillance state.

Episode

1

-

Investigation

From PBS - Can acts of engagement and exploration be works of art in themselves? Leonardo Drew, Thomas Hirschhorn and Graciela Iturbide use their practices as tools for personal and intellectual discovery, simultaneously documenting and producing new realities in the process.
If You Like Art in the Twenty-First Century, Then Try...