Watch Battle for the Border Online - Full Episodes
Series Length:
1 Seasons,

2

Episodes
Description:
Nogales, Arizona is in between a desert and a 20-foot steel fence, it's also in the middle of the war on drugs. A Mexican cartel is the enemy which consists of an organized and financed army of criminals who make billions of dollars in illegal profits by smuggling narcotics, weapons, cash and humans night and day. Fortunately, the men of the Nogales Police Department K-9 unit are sworn to protect their town and border and will stop at nothing to put an end to this dangerous cartel.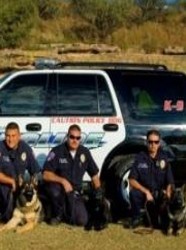 If You Like Battle for the Border, Then Try...