Watch Beast Legends
Series Length:
1 Season,

6

Episodes
Schedule:
Thursday 10:00 PM et/pt on Syfy
Description:
Beast Legends brings legendary creatures to life through computer graphics. A globetrotting animal doctor, a Harvard professor of evolutionary biology, a gifted illustrator and a mythology maven explore the truth behind some of the world?s renowned creatures. They seek clues to whether these mythical monsters could have really existed and how they became woven into local lore. Watch as they go to extreme lengths to unravel these myths.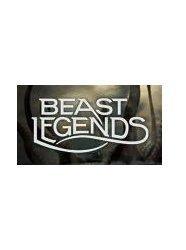 Beast Legends

Full Episode Guide
The Beast Seekers search for the bird monster, believed to be the size of small airplane, in the Navajo regions of New Mexico.

Episode 5 - Wild Man of Vietnam

The team heads to Vietnam in search of the Wildman, a similar beast to North America's Big Foot or Sasquatch.

The team travels to the Mongolian mountains in search of an airborne terror.

The Beast seekers journey to Fiji to learn about Dukuwaqa, the all-knowing Shark God.

Episode 1 - Pilot - The Kraken
If You Like Beast Legends, Then Try...