Watch Beastie Boys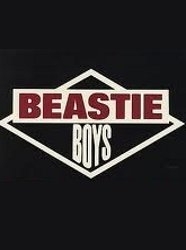 View More Clips & Extras

Beastie Boys

Full Episode Guide
Season 0
(23 clips available)
Episode 0 - Fight for Your Right (Revisited)

Fight For Your Right Revisited, directed by the band's own Adam Yauch, unveils an epic tale featuring Beastie Boys of the past, present and future for the world to see.
Beastie Boys News
The Rock and Roll Hall of Fame is about take a trip to Paradise City - with one scheduled trip through Brooklyn. Rockers Guns N' Roses and rap pioneers the Beastie Boys will headline the 2012 Hall of Fame class welcomed among music history's immortal legends on April 14 in Cleveland.
You might not recognize Spike Jonze on sight, but you would recognize his work: not only has he directed some fantastic feature films such as "Where the Wild Things Are" and "Being John Malkovich," but he has also directed some of music most famous (and most creative) music videos, including the Beastie Boys' "Sabotage." They've teamed up once again for another epic video. Two words: action figures.