Watch Beautiful Homes & Great Estates
Enjoy in the comfort of your own home some of the most beautiful homes and great estates in America. Grab the chance to visit a Hollywood home with one of the greatest views of the city from the top floor and the underground nightclub. Move on to visit the 11,000 square foot mansion that was once home to the King of Pop, Michael Jackson.
All these beautiful homes and estates are located in different parts of California. Capture the style and grace of elaborate homes with features that will amaze you. Dream houses that are out of this world.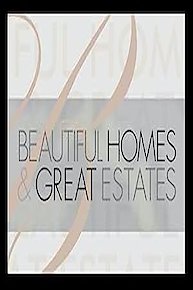 Beautiful Homes & Great Estates

Full Episode Guide
Episode

26

-

Rocky Oaks Estate

Discover an amazing 37-acre Tuscan-style villa, located in the heart of Malibu, Calif. This gorgeous hilltop retreat features a vineyard and orchards.

Episode

25

-

Heather Estate

This 10,000-square-foot estate was once owned by Betty Grable, Don Johnson and Melanie Griffith, and leased by Ozzy Osbourne and Paul McCartney.

Episode

24

-

Ritz Carlton Residences

Visit the residential offerings of the Ritz Carlton Hotel in downtown Los Angeles. This skyscraper boasts some of the best living spaces in the city.

Episode

23

-

Tower Estate

Reminiscent of the 1930s Golden Era of Hollywood, this Mediterranean villa was carefully restored by designer Tim Morrison and architect Tom Proctor.

Episode

22

-

Malibu's Trophy Estate

Episode

21

-

Montage Beverly Hills Residences

Episode

20

-

North Faring Estate

Episode

19

-

Stone Canyon Estate

Episode

18

-

Maple Estate

Episode

17

-

Hilgard Estate

Episode

16

-

Hermosa Beach Estate

Episode

15

-

Pacific Coast Estate

Episode

14

-

Bellagio Estate

Episode

13

-

Villa Allegra

Episode

12

-

Grandview Estate

Episode

11

-

Nightingale Estate

Episode

10

-

Multiview Estate

Episode

9

-

Beverly Crest Estate

Episode

8

-

Auerabach Estate

Episode

7

-

Beverly Hills Sky Villa

Episode

6

-

Sandy Gallin's Bel Air Estate

Episode

5

-

White Stallion Estate

Episode

4

-

Paul Williams Estate

Episode

3

-

Summit Estate

Episode

2

-

Stradella Estate

Episode

1

-

Shoreline Estate
Episode

26

-

Brentwood Country Estate

Episode

25

-

Crescent Estate

Episode

24

-

Skyridge Estate of Pelican Crest

Episode

23

-

Beverly Drive Estate

Episode

22

-

Bel Air Estate

Episode

21

-

La Villa Suvera Estate

Episode

20

-

Terra Bella Estate

Episode

19

-

Gores I Estate

Episode

18

-

La Villa Serena

Episode

17

-

Faring Road Estate

Episode

16

-

Camden Estate

Episode

15

-

Wave Sculpture Estate

Episode

14

-

Oakpass Estate

Episode

13

-

Beverly Park Estate

Episode

12

-

Palazzo de Sonye

Episode

10

-

Villa d'Este

Episode

9

-

Longridge Estate

Episode

8

-

Best of Graceland

Episode

7

-

Hollywood Hood Ornament

Episode

6

-

Best of the Hamptons

Episode

5

-

Malibu Colony Estate

Episode

4

-

Hollywood Blvd Estate

Episode

3

-

Camino Palmero

Episode

2

-

Dejoria: Part 1

Episode

1

-

Babyface Edmonds Estate