Watch Blauvelt's Backcountry
Series Length:
1 Season,

4

Episodes
Description:
FUEL TV's Blauvelt's Backcountry is a visually stunning four-part mini series that follows professional snowboarder, Jake Blauvelt, to his new home in the Pacific Northwest for early season backcountry riding.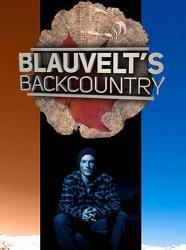 Blauvelt's Backcountry

Full Episode Guide
Season finale: Jake Blauvelt, Matt Ladley and Eric Jackson travel to the South American Andes of Chile.

Jake Blauvelt, Mason Aguirre, Matt Ladley, Terje Haakonsen and Gjermund Braaten and others take part in a progressive park shoot on one of Norway's glaciers.

Episode 2 - Double Vision

British Columbia backcountry lodge trip with Jake Blauvelt and Nicolas Mueller.

Early riding with Jake Blauvelt in British Columbia and the Pacific Northwest. Follow Jake as he finds his snowboard groove after the long summer break.