Watch Bobby's Ireland
Series Length:
1 Season,

1

Episode
Description:
Bobby Flay sets off to explore the culinary world of Ireland. Going from Cork to Dublin and places in between. Tasting and learning about Ireland's rich culinary history.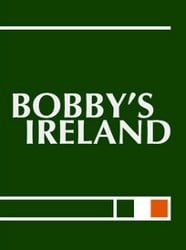 Bobby's Ireland

Full Episode Guide
Episode 1 - Bobby's Ireland

Follow Booby Flay as he takes a trip around Ireland and discovers it's wonderful flavors and history
If You Like Bobby's Ireland, Then Try...