Watch Braquo
This crime drama is set in Paris, where four police officers work to clear the name of their colleague who committed suicide after being accused of wrongdoing. The officers are so convinced of their friend's innocence that they're willing to break the law to prove it. The series aired for four seasons on the Canal+ network.
Watch Full Episodes of Braquo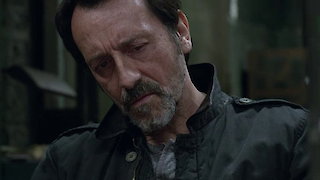 Season 3 Episode 8
Between Earth and He... (01:01:18)
Season 3 Episode 7
Andreas (53:34)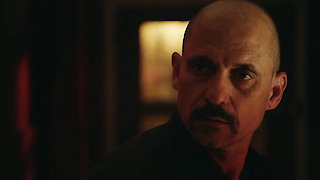 Season 3 Episode 6
Prologue (56:24)
Season 3 Episode 5
Milk and Honey (52:37)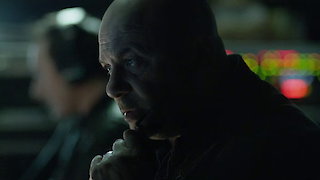 Season 3 Episode 4
Stoukatch (48:51)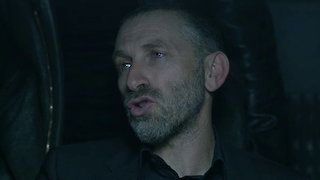 Season 3 Episode 3
Odessa (52:57)

Watch Episodes
Clips & Extras
Braquo

Full Episode Guide
Episode

8

-

Between Earth and Heaven

A change of allegiance leads to the arrest of Andr©as. Despite their orders, Caplan and Morlighem continue to investigate. They manage to dismantle a drug ring involving Russians and Turks.

The Russians got the better of Jordania, who was killed in the course of the attack. But how did the maximum security safe house get located so quickly? Caplan' suspicions fall on Andr©as.

Oriane has managed to work her way into Caplan' group as an interpreter. She is bent on vengeance. Caplan has his gun in his hand when the Russians launch an assault on their stakeout.

Episode

5

-

Milk and Honey

The Pavlovitch clan organizes the kidnapping of Salom© and her son to force Jordania into the open. Jordania has no option but to accept Caplan' deal and turn traitor to protect his family.

After an assassination attempt, Jordania is placed under police surveillance in hospital. His adversary, Pavlovitch, teams up with Atom Parajdanov.

With the death of Vissarionovitch - who ruled as "boss of bosses" over several Russian-speaking mafia clans - a bloody war of succession is shaping up between the two pretenders: Jordania and Pavlovitch.

Caplan and Morlighem have intercepted a truck from a company belonging to the Russians. They uncover a major prostitution ring.

After his car blew up, Theo was taken to hospital in a critical state. Caplan and Morlighem go to Vogel' place, determined to avenge their companion. Vogel finds an ally in the shape of Oriane B©ridz©, who also wants to eliminate Caplan.
Season
2
8 full episodes, 15 clips available
Roxanne can finally reconnect with Caplan. Before disappearing Fèvre opened. He told her the secrets of Africa and the Françafrique, the links between all these characters ... He spoke of a bank vault in which was deposited an explosive issue on the role.

Episode

7

-

In the Name of the Worst

Turning the inessive. Invisible arrest ... but at the other end of the wire. More news from General Smith, nor Marceau or Roxanne. Caplan brings the invisible to the case of self Rocky pending.

Episode

6

-

Mother (&) Homeland

Caplan must carry through the dangerous mission of negotiating with Mrs.Arifa. Confidence Dantin is the price. Moving forward, Caplan has little choice. Marceau was removed from the management operations infiltration in favor of General Smith

Episode

4

-

Goats and Jackals

Caplan, eventually comes into contact with the Unseen. He was immediately taken away to be tortured is trying to make him confess his responsibility in the death of Mercks. For their part, Roxanne and Morlighem decide to remove Myriam as currency.

Mercks died. Caplan finds himself alone, and must at all costs find a way to get in touch with the Unseen. One track: Myram Elmidoro, the sister of Mercks, who runs a circle game in Paris.

Episode

2

-

Only Against All

Merks is incarcerated in the prison where his inmate Eddy Caplan. Marceau visits Caplan and offers him a deal: escape with Merks to infiltrate his team, called the "Invisible", and in exchange, receive an amnesty for him and Roxanne Morlighem.

For Caplan, Morlighem, Roxanne and Wachewski... it's over! Their way stops in a clearing surrounded by special forces of the police. The disciplinary council, convened in emergency room Caplan in custody awaiting trial.
Season
1
8 full episodes, 4 clips available
If You Like Braquo, Then Try...
Braquo Video Clips & Extras
Season 2 Trailer
Clip (01:37)
Trailer
Clip (00:30)
Independence
Clip (01:35)
Ambush
Clip (00:49)