Watch Brides of Beverly Hills
Series Length:
2 Seasons,

28

Episodes
Schedule:
Friday 10:00 PM et/pt on TLC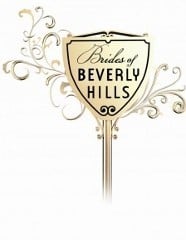 Brides of Beverly Hills

Full Episode Guide
Season 2
(1 clip available)
Plastic surgeon Robert Rey searches for a dress with his wife, Hayley, for their vow-renewal ceremony; a woman shops with her mother; a bride quesstions how much help she'll get from her bridesmaids.

A finicky bride loves every dress she tries on; a bride has a lip procedure and makes a final decision on a gown.

A Hollywood body double helps her friend search for a wedding gown; a chef shops for a dress accompanied by her divorced parents.

Episode 12 - Loreina Corwin

A bride is accompanied by her wealthy, older fiancé to find the right gown; a bride shops with her future husband's ex-girlfriend.

Episode 10 - Punk Bride Christine

Episode 9 - Diana DeGarmo

Episode 5 - Elissa Reilly

Episode 4 - Psychic Silvana

Episode 3 - Sabrina Parisi
Episode 12 - Kourtney/Mariflor

Episode 11 - Eileen/Arika

Episode 8 - Katherine/Lilly

Episode 7 - Brendy/Dani Marie

Episode 6 - Mamie Van Doren/Deborah

Episode 4 - Lorielle / Regina

Episode 3 - Karri-Ann / Eileen

Episode 2 - Diamond Foxxx / Lisa

Episode 1 - Jennifer / Rebecca
If You Like Brides of Beverly Hills, Then Try...