Watch Catherine Cookson's The Rag Nymph
Millie is left alone on the streets after her mother, who's a prostitute, runs away from the police. Millie is taken in by a kind rag lady named Aggie. Despite Aggie's finances, Millie thrives under her care, but a greedy pimp lurks just around the corner.
1 Season,

3

Episodes

7/10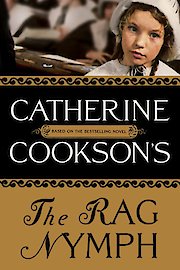 Catherine Cookson's The Rag Nymph

Full Episode Guide
Millie returns home to turn Aggie's rag yard into a lucrative bakery, but a spat with Ben sends her straight into the arms of Boswell.

In Victorian Northeast England, 16-year-old Millie takes a job as a nursemaid and crosses paths with the vicious Berenice Crane-Boulder.

On the streets of 19th-century Newcastle, rag lady Aggie Winkovski takes in 10-year-old Millie, who's lost contact with her prostitute mother.
If You Like Catherine Cookson's The Rag Nymph, Then Try...