Watch Cheaters
This is a broadcast television show, the presenter is Joey Greco, and the show is produced by Bobby Goilsdtein. A reality show showcasing the fallout in relationships when they characters involved are caught cheating their partners. Cheaters is a low budget reality program, a show were the characters reveal their insecurity to the television audience. Real and some pre rehearse situations are brought to life by well acted cast members and the invited guests. This is a show concludes with no happy endings. All the participants' emotions are exposed publicly and in real time, there are no opinions given just actual facts are revealed to the guest.
Filmed with a mobile crew and mostly at night, the show follows the subjects in undercover vehicles and using private detectives. Protected under the law, the show does not infring on the participants private lifes. Only what is consider of public domain and exposure is included in the show. Other photography shots that may reveal more private or intimate situations require a legal form of release from the participants. All sounds and recorded video are obtained from different public places and comply with accordingly with California law.
The idea is of the show is to expose the unfaithful boyfriend, girlfriend, or spouse while at the same time attempting to shame them in front of their partners and a national viewing television audience. The show works because it has a familiar feel to it. A common situatiuon in society, this show exploits the drama surrounding couples being unfaithful to each other. Most of the characters featured seem to be of a lower social class, where it is more likely to find willing participants for this kind of reality program. The show is rated TV-14.
The Cheaters formula has been design for young adults venturing in new relationships and also captivates a large segment of the middle age adults audience. The show, makes no attempt to conceal or protect the identity of the cheating partners. It is interesting to note that the most attractive part of this show is the reveal and confrontation; carefully timed to coincide with an amorous encounter at a hotel or apartment. sometimes violent reactions and attacks can be seen in the show. Cheaters has managed to keep the violence to a minumum, obscene gestures and coarse language is alwayes bleeped or pixelated. The show sometimes can have a lot of editing, which is very noticiable. This show is broadcast in the late evening hours because of it's adult subject matter.
4 Seasons,

87

Episodes

October 21, 2000

10

/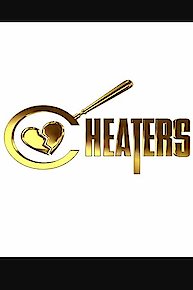 Cheaters

Full Episode Guide
Todd ends a decade of marriage when he confronts his wife and her paramour in a parking garage.

Episode

21

-

Jasmine and Matt

Jasmine Saleh learns the kisses are hers and hers and his when a boyfriend and roommate embark on an affair.

Episode

20

-

Ronnie and Sharon

Ronnie Warren tries to rescue his mentally disturbed girlfriend from her own bad choices.

Episode

19

-

Suzanne and Freddy

Suzanne Ravazos gets possessive of her first love when she finds him spending time with an old flame.

Episode

18

-

Tanisha and Rodney

Episode

17

-

Mario and Carla

Episode

15

-

Chris and Ivan

Episode

14

-

Gloria and Nathaniel

Episode

13

-

Andrea and Jermaine

Episode

12

-

David and Sue

Episode

10

-

Tamara and Tiny

Episode

9

-

Kelli and Mike

Episode

8

-

Melissa and Robert

Episode

7

-

Rose and Sean

Episode

6

-

Demetria and Low

Episode

5

-

Kristen and Casey

Episode

4

-

Erica and Jermaine

Episode

1

-

Rashelle and Adam
Episode

22

-

Whitnee and aD

Episode

21

-

Wess and Cathy

Episode

20

-

Vanessa and Horace

Episode

19

-

Daisy and Chris

Episode

16

-

Antainette and Ronald

Episode

15

-

Maria and Pablo

Episode

13

-

Paige and Eric

Episode

12

-

Candace and Jonas

Episode

11

-

Chase and Megan

Episode

10

-

Isis and Kalan

Episode

9

-

Lacy and Mike

Episode

8

-

Jay and Andre

Episode

7

-

David and Megan

Episode

6

-

Minerva Fernandez

Episode

5

-

Joey and Christy

Episode

4

-

Robert and Nicole

Episode

3

-

Falon and Ryan

Episode

2

-

Brittany and Mindy

Episode

1

-

Tonya and Jason