Watch CNET News
CNET News is highly respected in the technology world and features articles on computers, cell phones, entertainment devices, and technology in general. It publishes articles on anything imaginable having to do with technology. Free downloads of useful applications for computers and cell phones are available. Reviews range from such diverse subjects as the Apple Watch to BMW's new electric vehicle. Bargain hunters will love the Deals and Promotions section and do it yourself fans will appreciate the How To area. CNET News is available in eight national editions and 7 languages.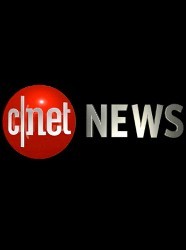 CNET News News
Dude, Don't Trust Dell: Laptop Magazine Exposes Contest Scam
Oh, screw a baker's dozen of Dell. Laptop Magazine caught some low-life customer service reps bilking Dell customers out of over $300 using bogus sweepstakes-win announcements, Gizmodo reported Wednesday. The bust went down a little something like this: an undercover operative phoned their notoriously frustrating helpline with a made-up battery problem to bait the rep into the con. Lo and behold the luck! The friendly representative then claimed the caller had won a peach of a sweepstakes prize: paying Dell $317 dollars for an optional four-year extended warranty normally priced out at $512! Yippity-skippity! According to Laptop's report, the customer service representative was pimping accepting the discount so hard, that getting the original question answered would've taken not much less than water-boarding and a 19-hour loop of "Call Me, Maybe.
Yahoo!, Spotify Reach Deal To Integrate Streaming App
Spotify has come a long way bound exclusively to Facebook. A new deal to increase its exposure to the Yahoo! audience of millions could strap a rocket to the music streamer's back. According to a Wednesday report by Deadline, Yahoo! and Spotify's new agreement will bring the application to an audience of more than 700 million unique viewers daily. It starts with Yahoo Music integration, then eventually Yahoo Movies and entertainment portal OMG. Eventually, the deal also promises Yahoo's creation of a dedicated app for Spotify's own 10-million-plus user audience that melds Spotify's vast music library with Yahoo! entertainment features.
Twitter Outgrows The 140-Character Standard
Give Team Twitter their due: for all Facebook developers' collective complex that Mark Zuckerberg's golden goose must become a grander and grander clusterf**k every five minutes in order to thrive, that little bird has been the apex social media predator that's had to evolve astonishinglyh little since 2006. Here's your 140 characters. Do with 'em what you will. Every so often, even the top of the food chain needs to change up its game. As reported Wednesday by Slate - after a rambling, smug, three-paragraph "I told you so" intro by the author that's almost as long as some of my complete postings on this site - the microblogging network has announced the gradual introduction of "expanded tweets.
Enlistment Begins In Class-Action Lawsuit Against Apple
Momentum could soon gather behind a class-action lawsuit targeting an old Apple iPod digital rights management error, CNN reports. Millions that purchased an iPod between Sept. 12, 2006 and March 31, 2009 may soon receive an e-mail offering a chance at profiting from one Apple customer's January 2005 antitrust filing. That individual claimed that RealNetworks' Harmony DRM service might've claimed its songs could be played using an iPod, but an iPod firmware update created shortly after Harmony's launch blocked uploads via any application except Apple's iTunes platform.
One Way Or Another, We'll All Soon Pay For Hulu
Despite Netflix CEO Reed Hastings all but gift-wrapping a summer 2011 opportunity to leap forward into the streaming-video lead, Hulu probably would've never exclipsed the Great Red Goliath anytime soon. But this? This decision may guarantee it will never happen. A unique position to provide streaming network/cable television content and movies legitimately and largely gratis notwithstanding, rumors now abound that Hulu has soon figured out a way we will all pay to play in their sandbox, FOX Business reports.
Kid Pees On, Ruins $36,000 Worth Of MacBooks
We can only presume this kid's pretty much a "PC." Scratch that. It shouldn't matter if this kid prefers Linux. When you drop your pants and destroy laptops collectively worth more than many people make in a year, if you were raised by human beings as opposed to mildly retarded Labradors that were never house-broken, your days of sitting down without howling in pain had better be over. Did the 11-year-old Upper Allen Township (Pa.) Elementary boy get bored? Was he angry? Was he once traumatized by a peer's older brother's hentai smuggled onto the playground on an iPad? Did his mother perhaps once whip an iPhone at his noggin to get him to shut off the Wii and do his homework? It doesn't matter.
Google Introduces World To 'Project Glass'
Google's now-unveiled "Project Glass" isn't so much a "virtual" reality. Consider it more a "coming attraction," CNN Money reports. The codenamed device that Google Inc. unveiled Wednesday takes all the already-mobile technology of a smartphone and makes it wearable. The unveiled concept video carries the promised possibility of laying video chats, turn-by-turn driving directions and text convesations - among other possible data displays - directly over the lens.
Sony Shows How To Charge For Outlet Usage
This doesn't seem like it will go over well at all. Sony has unveiled the Authentication Power Outlet and demonstrated how its device detection can either allow or disallow access to a power supply at the supplier's discretion, reports Geek.com on the device that may have an appeal to public places with high power-usage demands among clients, such as airports. The first-generation device utilizes an adaptor that communicates between itself and the socket wirelessly using Sony's own FeliCa smart card hardware.
Impressive And Scary How Many Bullets An iPad 3 Can Survive
People have spent years wondering, if an airplane's black box can be found intact after even the most horrific and violent crashes, why not use build an entire plane from those materials? It's a fair question. Just as fair, after seeing this video from Gizmodo's Tech Assassin: how much safer and more durable could more products be if we only built them from the same stuff we put into and outside of trendy, gratingly ubiquitous, overpriced electronics? OK, so the iPad 3 doesn't come away completely unscathed.