Watch Coke Red Room
Hip Hop and R&B competitions from Coca-Cola's Studio Red.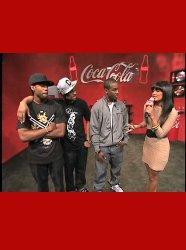 Coke Red Room

Full Episode Guide
Episode 2 - Female R&B Competition

"Wild-Out Wednesday All-Star Summer Series" has officially kicked off with female R&B singers competing for the All-Star trophy and $5,000!

Episode 1 - HipHop R&B Competition

Wild-Out Week continues as Hip-Hop/R&B All-Stars showcase their originals songs and light up the "106&Park" stage.