Watch Daddy's Girls
Daddy's Girls - a reality TV show that stars Angela and Vanessa Simmons, making their way though life. They are away from their very famous father and standing on their own. The show is produced by Good Clean Fun, which is the image these two young ladies reflect to the public. This TV show depicts exactly that, with their strong family values and interacting in the business world; which is a challenge. With their cousin Jessica Brown, as their employee and roommate by their side; they are a real hoot.
The rest of the cast is made up of longtime real life friends Brian Bolton and Shawna Gaspard, they have reoccurring roles and add to the fun. Another member of the cast is Alycia Bellamy, the girls friend and former neighbor. Alycia is spotlighted in one episode, where the girls are being mischievous towards her and Jessica stops them in their tracks.
The series starts with them arriving in California. We watch Angela and Vanessa work and play together without the pressures of being Rev Runs daughters. Just being rich, young and thousands of miles away from their parents is enough to show their wild side. However, these two young ladies are too career driven for nonsense. We see them go through the process of trying to open a store for their fashion line; then try to balance their social lives with friends and family is part of the series. Spach a dash of dating and trying to keep a relationship ongoing with the opposite sex and see the girls handle things well.
The Second season shows the girls moving to Beverly Hills, this is a real big deal for them. Angela is still up to her old tricks, because she is not completely honest with Vanessa; which leads to a great second season. There are unwanted house guest, pets and boyfriend drama in this season; as the girls really settle in living on their own.
These girls and their friends are smart, funny and full of life, every episode is more entertaining than the last.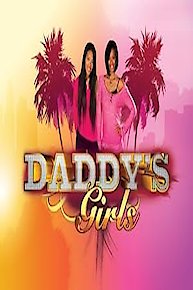 Daddy's Girls

Full Episode Guide
Episode

8

-

What's In Store

Angela, Vanessa and Jessica debate their futures and the future of Pastry as Rev gets to know Vanessa's boyfriend Mike.

Angela and Vanessa must stand up to Rev Run after he cancels one of their interviews and Jessica develops a crush on one of her teammates on the court.

Episode

6

-

Turning The Tables

Vanessa and Jessica punk Angela during her first attempt at professional DJ-ing and Lynn goes after Shawna's brother.

Episode

5

-

Model Behavior

Vanessa is conflicted when Lynn wants to model for an important Pastry fashion show and Shawna takes Jessica to a Jewish singles night.

Episode

4

-

Mousewarming Party

Episode

2

-

In the Dawg House
Episode

6

-

Keepin' It Real Estate

Episode

5

-

Birthday Presence

Episode

3

-

Have Your Pastry And Eat It Too

Episode

2

-

Sherlock Homey

Episode

1

-

New Beginnings