Watch Deadly Intent
This show goes behind the caution tape searching for a serial spousal killer, tracking terrorizing teens and pursuing perverted pedophiles. It witnesses some of the most intriguing crimes in history in Canada and around the world.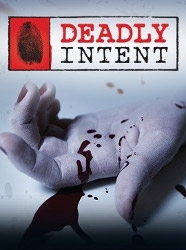 Deadly Intent

Full Episode Guide
Episode 7 - The Lethal Injector

A case that links a nurse, Kristin Gilbert to patient's deaths, a bomb threat and an attempt at poisoning VAMC staff.

Episode 6 - The Kid With the Hollywood Haircut

A prominent local business man is found dead in a field in Shelby, Montanna in the 1950's. He was shot seven times in the head.

Episode 5 - The Killer School Boys

New information is found by investigators in the case of a First Nations sex trade worker.

Episode 4 - A Way With Murder

Episode 3 - The Russians are Killing

Episode 2 - The Long Stemmed Killer

Episode 1 - Girls Just Wanna Get Found
If You Like Deadly Intent, Then Try...