Watch Deadly Intent
A woman named Travis and her sidekick are investigators on a case. However, this case is not ordinary. They are investing the shooting of a former narcotics officer. Travis feels like someone is trying to throw them off the case.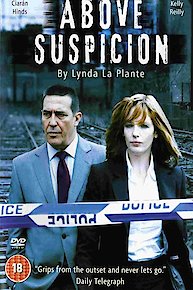 Deadly Intent

Full Episode Guide
Episode

7

-

The Lethal Injector

A case that links a nurse, Kristin Gilbert to patient's deaths, a bomb threat and an attempt at poisoning VAMC staff.

Episode

6

-

The Kid With the Hollywood Haircut

A prominent local business man is found dead in a field in Shelby, Montanna in the 1950's. He was shot seven times in the head.

Episode

5

-

The Killer School Boys

New information is found by investigators in the case of a First Nations sex trade worker.

Episode

4

-

A Way With Murder

Episode

3

-

The Russians are Killing

Episode

2

-

The Long Stemmed Killer

Episode

1

-

Girls Just Wanna Get Found
If You Like Deadly Intent, Then Try...