Watch Dean Of Invention
Follow Dean Kamen the globally renowned inventor as he travels around the world in search of the next scientific breakthroughs.
Fridays at 10:00 pm et/pt on Planet Green

1 Season,

8

Episodes - New Series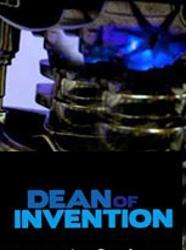 Dean Of Invention

Full Episode Guide
Episode 8 - Re-Gen Revolution

If growing new tissue and organs in the lab and safe implantation into humans were possible, there would be no need for organ donors and the need to wait for desperate patients.

Episode 7 - Future Flight

As the population soars, congestion in transportation systems will continue to get worsen, slowing down all means of transport. The advent of a new age of aviation could be the catalyst for a new generation of growth in the U.S.

Episode 6 - Forward Motion

Innovative engineers and builders are ready to redesign how Americans move. Dean of Invention explores what it takes for Americans to find a way to make the needs of tomorrow fit with our need for mobility.

Episode 5 - Gonzo for Guano

If you could harness the excrement for one day from all the humans and cows in the world, there would be enough energy to keep New York City going for 7 years. Dean of Invention unveils the work being done to develop such an idea.

Episode 4 - Robot Revolution

Episode 2 - Building the Bionic Body

Episode 1 - Pilot - Meet the Microbots
If You Like Dean Of Invention, Then Try...