Watch Did You Know?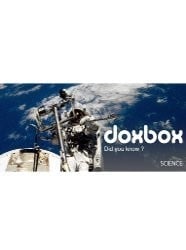 Did You Know?

Full Episode Guide
Episode 15 - The Catacombs of Palermo: Rosalia's S...

First Aired: April 18, 2010

Deep down in the catacombs of Palermo more than one thousand mummies are embedded below a Capuchin cloister: The greatest accumulation of preserved bodies worldwide. They lie in alcoves, rest in open or closed coffins or hang on the walls.

Episode 14 - White Shark! Outside the Cage

First Aired: April 17, 2001

An amazing account of biologist Mark Marks' adventure to document his remarkable research, which is changing the way we view these giants of the sea.

Episode 13 - Swimming Lions

First Aired: December 08, 2008

Millions of years ago, the area was a massive freshwater lake, but today the Okavango Delta is a unique system of islands and waterways. Such a remarkable kingdom needs a ruler. Enter the lion.

Episode 12 - Swamp Tigers

First Aired: February 02, 2011

This multi- award winning film documents the life of the most elusive of cats, the royal Bengal, or 'swamp tigers' of the Sundarbans.

Episode 11 - Predator Bay

Episode 9 - Women in the Vatican

Episode 8 - When the Sun Stands Still

Episode 7 - Pope Benedict XVI: My Vatican

Episode 6 - In the Beginning Was the Particle

Episode 5 - Space Medicine

Episode 4 - Our Knowledge Is But a Drop - Water,t...

Episode 3 - Light of the Future

Episode 2 - How the Computer Became Personal

Episode 1 - Energy 2050 - Life After the Oil Cras...