Watch Edens Lost and Found
The potential for transforming depressed urban areas from economic junkyards into vital communities are examined in this PBS series.
1 Season,

4

Episodes - Canceled/Ended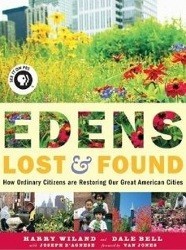 Edens Lost and Found

Full Episode Guide
Is it possible that the City of Angels, renowned for its pollution and concrete river bed, can be a model for the world of environmental rebirth?

Recognizing that the human community is growing faster than the aging infrastructure, Seattle creates an Office of Sustainability and Environment.

Faced with severe budget limitations, Philadelphia's rebirth is being brought about by a network of community-based volunteer organizations.

City Hall and grassroots groups in Chicago are working on open spaces, green buildings and an educated citizenry to create a sustainable city.
If You Like Edens Lost and Found, Then Try...