Watch Escape Routes
Series Length:
1 Season,

6

Episodes
Description:
Six teams drive the all-new 2013 Ford Escape around the US competing for cash and prizes.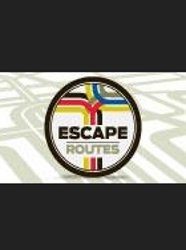 Escape Routes

Full Episode Guide
In the first season finale, the teams head to Las Vegas where the winner will be crowned.

In the urban challenge, teams go on a scavenger hunt where they must collect four items that highlight the essence of San Francisco.

In the urban challenge, teams must complete an obstacle course while flying. In the escape challenge, teams travel by boat out into the Florida Everglades whey they must collect four wild animals.

In the urban challenge, teams must design a special backdrop for their escape with the help of a professional artist at Centennial Park. In the escape challenge the teams travel to a real fire and rescue training facility where they will undergo parts of the actual Candidate Physical Ability Test (CPAT) that all Fire Fighters must pass before certification.
If You Like Escape Routes, Then Try...