Watch Extreme RVs
Series Length:
2 Seasons,

9

Episodes
Description:
Extreme RVs checks out the luxurious RVs across the country. Each episode features shops as they build out these moving mansions. Hoping to meet expectations while sticking to the budget and finishing the project on time, there's sure to be some drama.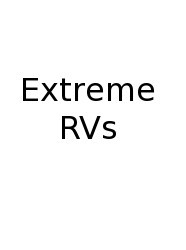 Extreme RVs

Full Episode Guide
Episode 3 - Entegra Cornerstone, Renegade IKON / ...

A look at the luxurious IKON built by Renegade RV. Also: Jayco's Entegra Coach brand; and the Pangea from Global Expedition Vehicles.

Episode 2 - Foretravel Iron Horse / American Heri...

The construction of a $1.2 million motor home in Texas. Also: American Coach in Indiana constructs a first-class party mobile for a sports marketing firm; and a 1957 Airfloat Land Yacht is restored in Florida.

Episode 1 - Newmar King Aire / Forks Continental ...

Newmar King Aire / Forks Continental Coach / EarthRoamer
Episode 6 - Showhauler's Cross-Country Castle, Bi...

Episode 5 - Newell's Portable Palace, Flyte Camp'...

Episode 4 - The Band Perry's Mobile Mansion, Leno...

Episode 3 - The Rockin' Rollers; a Family's Styli...

Episode 2 - A Land Yacht; a Safari in Style; a Re...

Episode 1 - An On-Set Double Decker; a Totally To...