Watch Families Watch Together
Sesame Street, in collaboration with partners and experts, has created special family programming to give children and the adults in their lives strategies for approaching sensitive topics.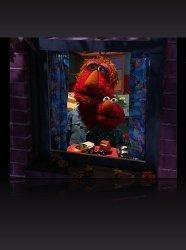 Families Watch Together

Full Episode Guide
Episode 6 - When Families Grieve: Elmo's Uncle Ja...

Elmo and his family remember Uncle Jack.

Elmo, Telly, and Big Bird talk about fear, loss, bullying, and differences. Their experiences can help families express their feelings. Presented by Sesame Street.

Episode 4 - Talk Listen Connect: Deployments

Families discuss how they prepare for deployment.

Episode 3 - Talk, Listen, Connect: Changes

This Sesame Street program helps military families cope with deployment.

Episode 2 - Here for You: Helping Children Cope W...

Episode 1 - Talk Listen Connect: Homecomings
If You Like Families Watch Together, Then Try...