Watch Family Time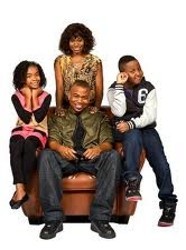 Family Time

Full Episode Guide
Episode 7 - Powering Down

Episode 6 - Lisa's Leftovers

Lisa is hot and bothered when her sister Lori starts dating her ex-boyfriend.

Tony and Lisa ban all lying in the household - including the little white lies that hold the family together.

Lisa invites Tony's godparents to stay for a few nights, and no one can get them to leave.

Episode 3 - No New Friends

Episode 1 - The First Rule of Fight Night Is You ...
Episode 6 - It's a Grey Area

Episode 5 - When a Woman's Fed Up

Episode 4 - The Tennis Bracelet

Episode 2 - No Happy Ending

Episode 1 - There Goes the Neighborhood