Watch Film School
New York University graduate film students are followed in this documentary series. They create their first 10-minute features for the famous Tisch School of the Arts. Their differing styles may or may not help them conquer Hollywood.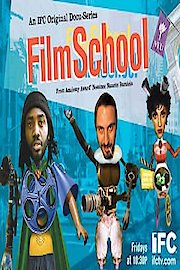 Film School

Full Episode Guide
With their respective films in the can, Vincenzo, Leah and Alrick brace themselves for feedback from an important audience -- their professors. Later, they premiere their movies on the big screen and field reactions from their peers and the public.

As Vincenzo puts the finishing touches on his film, Alrick won't be satisfied until he reshoots his opening sequence.

With the film festival just three weeks away, Vincenzo is already editing but wishes he had more money for sound mixing.

With just six days left before the first day of shooting, Leah still doesn't have a camera and is frustrated with the pressures of being a producer. Meanwhile, Vincenzo blows a fuse in front of his crew, and Alrick is caught filming without a permit.