Watch First Comes Love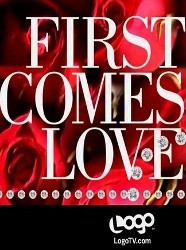 First Comes Love

Full Episode Guide
Lane was in the Air Force, but Mike was in the Army. Sports fanatic Lane wants to wed on the ice at a hockey arena, while Mike wants to go traditional. Can the planners find a way to make both guys happy on their big day?

Jen and Emily started out as roommates, and now they're ready to walk down the aisle. Armed with plans for a traditional wedding that will delight both women and unite their families, Elvira and Fern set out to make the ladies' dreams come true.

Thom and Juan want a traditional church wedding, with everything that implies. It's especially important for Thom, who longs to be a part of a family and who has been warmly welcomed by Juan's relatives. But can Fern and Elvira deliver?

Episode 4 - Mandy & Denika

As dedicated social workers, football-playing Mandy and Denika work with kids every day and can't wait to start a family of their own. Their wedding arrangements, however, are driving both women crazy, leaving the planners to play referee.