Watch Forensic Firsts
Dr. Death and the BTK Strangler were brought down by revolutionary forensic techniques that pushed the boundaries of detective work. DNA profiling has redefined forensic investigation.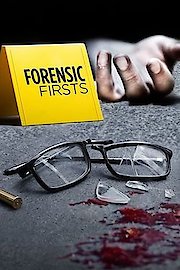 Forensic Firsts

Full Episode Guide
Episode 6 - Plant Evidence

The history of forensic botany, which began during the 1935 trial of Bruno Hauptmann, who was accused of kidnapping Charles Lindbergh's baby. Also: a case that relied on plant evidence found in a man's truck to convict him of a murder.
Revisit two criminal cases where ballistic evidence determined the fate of its suspects. One case saved a man from the electric chair while the other ended a sniper's murderous rampage.

Episode 5 - Proving Poison

A string of unexplained deaths at a Northport, New York hospital in the 1990s and the suspicious death of a wealthy businessman in the 1840s have one thing in common: poison. These sensational cases, 150 years apart, are landmark moments in the history of forensic toxicology.

Episode 4 - Insect Evidence

Two brutal murder cases, years apart, appear to have little in common. A California family found brutally murdered in 2003 and two dismembered bodies discovered in Scotland in 1935. Upon closer investigation, they share the same silent witness: insects.

Episode 3 - Skeletal Secrets

Episode 1 - DNA Profiling
If You Like Forensic Firsts, Then Try...