Watch Ghost Stories (2009)
Whether you're a believer or not, America's towns are filled with true ghost stories passed down through time. From haunted fortresses and historic military spots to grisly tales of suffering and death, "Ghost Stories" collected the country's most chilling real ghost stories.
Fridays at 10:00 PM et/pt on Travel Channel

1 Season,

15

Episodes - Returning Series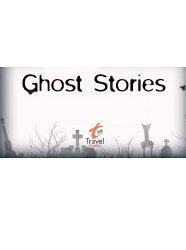 Ghost Stories (2009)

Full Episode Guide
Dr. Edwards' ghost haunts the abandoned hospital where he was killed.

Joel Clough's ghost has been haunting the jail since he was hung in 1833.

Episode 13 - Sister Katherine

Sister Katherine spirit is still seen wandering the beaches of Galveston.

In New York City's trendy Soho neighborhood you'll find the ghost of Elma Sands. She wanders the Manhattan Bistro restaurant because the well in which she was murdered in 1799 still exists...in the Bistro's basement!

Episode 11 - Fort Mifflin

Episode 9 - Villisca Axe Murder House

Episode 8 - Trans-Alleghany

Episode 7 - Moundsville Penitentiary

Episode 6 - Boise Theater

Episode 5 - Prince Suleyman

Episode 2 - Sammie Dean (Jerome, AZ)

Episode 1 - Peter Shields Inn
If You Like Ghost Stories (2009), Then Try...