Watch Gillian in Georgia Online - Full Episodes
Series Length:
1 Seasons,

10

Episodes
Schedule:
Wednesdays at 8:00 PM on TBS
Description:
Gillian in Georgia is a miniature TV series that is running in the U.S. about a New York woman named Gillian who moves to the Southern part of the country in order to live alongside her sibling's family. It's the tale of a big fancy New York fashionista's adventures in learning the differences of big city life versus living in the South of Georgia amongst family members.
Gillian in Georgia was developed and is produced by Angela Barnes Gomes and Jenna Milly and it has been on the air about two years as of 2012.The stars of Gillian in Georgia are James Mathis III, Jill Marie Jones, Darrin Dewitt Hensen and Shondrella Avery. These stars have appeared in many other well-known productions on TV and stage.
When the star character, Gillian, arrives in the tiny town in Georgia, she finds out that her sister is injured and needs help taking care of her sister Alicia's boisterous children even though her brother-in-law Cedric isn't keen on it. Gillian decides that she will do her best to meet the challenges of this task and goes on to have adventures in her new role of family helper and caretaker.
Gillian in Georgia features a balance of how Gillian tries to get used to the life in a small southern town since she is from the big city in New York. She even meets a handsome local man that she may want to get involved with. His name is Terrence and they bond together over some delicious homemade pie at his diner.
There have been 10 episodes of Gillian in Georgia TV show so far, and the new season starts soon. You can watch it on TV and online.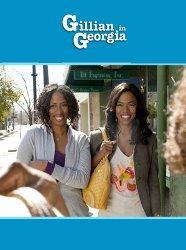 If You Like Gillian in Georgia, Then Try...