Watch Headbangers Ball Online - Full Episodes
Series Length:
3 Seasons,

3

Episodes
Description:
Headbangers Ball is a music video show featuring Heavy Metal music. With special guests Ozzy Osbourne, Rob Halford, Alice Cooper and Rob Zombie.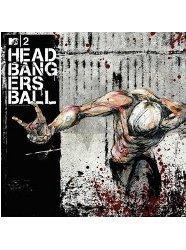 If You Like Headbangers Ball, Then Try...
Headbangers Ball News
Reports declaring Pennsylvania Republican Rick Santorum the elephant that Megadeth's Dave Mustaine will back this November have apparently been exaggerated, according to Billboard. The lead singer and guitarist recently told Music Radar that he hasn't seen nearly the good that President Obama has done the country that others do, and that he's pulling for a GOP candidate to win the Oval Office.