Watch High Stakes Sweepers
Spending up to 60 hours a week buying products and testing their luck in thousands of contests, hoping to win anything from a tube of tooth paste to a trip to Italy. They raid supermarkets, take their kids dumpster diving for bottle caps, relying on strategy and superstition to increase their chances. Check out the things they've won, and be there when the doorbell rings for the next big prize.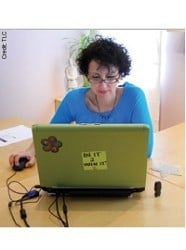 High Stakes Sweepers

Full Episode Guide
Five die-hard sweepstakes participants that spend up to 60 hours a week entering contests, hoping to win prizes big or small. A father tries to win everything for his daughter's wedding, from the garter to the honeymoon, in hopes of saving some money.