Watch Hitched or Ditched Online - Full Episodes
Series Length:
1 Seasons,

6

Episodes
Schedule:
Tuesday 9:00 PM et/pt on The CW
Description:
In this original one-hour reality show, hosted by Tanya McQueen, couples in long-term relationships who have not yet taken the final leap into marriage will be nominated by a friend who believes it's time for the couple to take the leap or call it quits. The challenge takes place over seven days leading up to the couple's dream wedding. Over the course of one week, special exercises will push the relationship to the limit as the couple confronts issues like jealousy and strained relationships with future in-laws - all the while planning the wedding of their dreams. When the big day arrives, the couple will have to make the final decision - will they ditch their relationship or get hitched?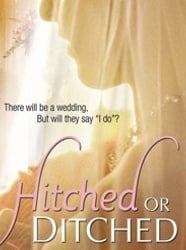 If You Like Hitched or Ditched, Then Try...