Watch Hundred Year Inheritance
A Hundred Year Inheritance is a drama themed television show. It is a show that takes a more outside the box approach with its development and even though this may be the case, it still portrays and resonates the particular aspects of a show that is to be considered drama oriented. What makes this show so unique is that its plot is centered around the concept of food, more specifically noodles.
The A Hundred Year Inheritance television series is a show that originates from Korea. Korean culture is a mainstay of this show as the setting of the show is based in the suburbs of Seoul, the capitol city of South Korea. In these suburbs, you will find what is effectively the heartbeat of this television series and the basis behind the whole show. What you will find in these suburbs of Seoul is a noodle company. This noodle company is family owned and has been in the family for quite some time. It is a company that is in its third generation of ownership.
The plot of the show is based on Min Chae Won, who is played by Kim Yoo Jin aka Eugene, returning to work for the noodle company that has been in her mother's family for three solid generations. It seems that Min Chae Won's three other siblings do not want to continue family tradition by running the family business. So Min Chae Won takes it upon herself to take on the task of doing the job. In the process of returning, Min Chae Won is dealing with the extreme challenge of having to rebuild her life after being part of a turbulent marriage and going through an inevitable divorce. Min Chae Won sees running the family business as an opportunity to change her life for the better and ultimately move on from her darkened past life.
A Hundred Year Inheritance, formerly known as Third Generation Noodle House or Noodle House, first aired on January fifth of 2013 with an estimated fifty episodes produced and developed. It is broadcasted on the Munhwa Broadcasting Network, MBC for short, which is a major television and radio network in South Korea.
Saturday & Sunday 9:50 PM et/pt on MBC America

1 Season,

50

Episodes

January 5, 2013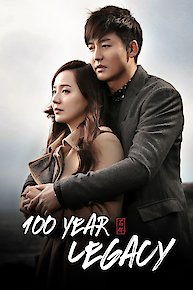 Hundred Year Inheritance

Full Episode Guide
Seyoon ends up in the emergency room after a fatal car accident. Cholgyu begins working as a chauffeur.

Hyodong askes Choonhee at Grandpa's funeral to come home. Chaewon makes a decision to meet Seyoon at the airport, but can't get a hold of him.

The family finds out about Grandpa's cancer as his condition gets worse. Meanwhile, Seyoon gets ready to move abroad.
If You Like Hundred Year Inheritance, Then Try...