Watch I Love Money
I Love Money is an original reality show broadcast on VHI, starring handpicked contestants from previous VH1 shows sporting unique pseudonyms like "Tailor Made", "Hoopz" and "Whiteboy", among others. The show cashes in on the appeal of past reality stars to create entertaining dysfunction and backstabbing that only twenty-somethings and a metric ton of alcohol can bring. 4 total seasons of the show were produced but only 3 were aired due to a controversy involving one of the male contestants slated to appear on Season 3.
The show features the typical format of predecessors such as Road Rules or Big Brother where contestants compete for a purse of money, carrying out absurd and risque' challenges such as "The Stripper Pole of Doom!", where the last contestant to remain on their respective stripper pole wins the challenge and immunity from elimination. Given the line of work of a healthy number of contestants on the show, the potential for this particular challenge to become a marathon is entirely plausible. Bring a lunch.
Adding another layer of debauchery to the show, and let's be honest, the reason a lot of us will tune in, is the fact that the contestants all live in the same house while filming. This arrangement leads to some situations that would make a frat-house blush. Hookups are a common occurrence, and claws are constantly out and at the ready. The crop of reality show veterans that VH1 has cultivated and showcased on this show do not disappoint, and give VH1 censor's a reason to go home and drink at night. Blurred out bodies are so common that you'd think you've suddenly developed cataracts.
I Love Money is a lighthearted, competitive reality show that delivers on its promise of beautiful people sometimes doing some not so beautiful things to win a big old bag of money. This alcohol fueled, competitive social experiment is fun to watch for the rubbernecker in all of us; definitely an all around good time.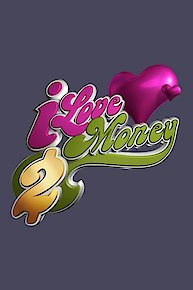 I Love Money

Full Episode Guide
Episode

7

-

Season 3, Episode 7

Episode

6

-

Season 3, Episode 6

Episode

5

-

Season 3, Episode 5

Episode

4

-

Season 3, Episode 4

Episode

3

-

Season 3, Episode 3

Episode

2

-

Season 3, Episode 2

Episode

1

-

Season 3, Episode 1
Episode

14

-

The Final Showdown

Episode

13

-

Big Boobs, Big Bucks

Episode

12

-

Can You Hang?

Episode

11

-

You Can Scream All You Want

Episode

10

-

You Made Your Bed, Now Lie In It

Episode

9

-

Thrown Under the Bus

Episode

8

-

How Do You Say 'Implosion' in Spanish

Episode

7

-

Are You There, God? It's Me...

Episode

6

-

The Chickens Who Come Home to Roost

Episode

5

-

Alliances Are Dead - Or Are They?

Episode

3

-

It's In The Cards

Episode

2

-

Stripper Moves

Episode

1

-

It's a Dirty Game, But Someone Has to...
If You Like I Love Money, Then Try...