Watch Inside Nascar
Series Length:
3 Seasons,

85

Episodes
Schedule:
Wednesday 9:00 PM et/pt on Showtime
Description:
Showtime Sports has signed a multi-year deal with NASCAR to produce and televise premium television's first weekly highlights and analysis show dedicated to auto racing. "Inside NASCAR" will premiere on at 10 p.m. ET Feb. 10, 2010, on Showtime immediately following the season finale of "Inside The NFL", and will consist of 38 one-hour episodes corresponding with the Sprint Cup Series' 38-week season. Source: SHOWTIME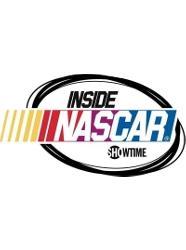 Inside Nascar

Full Episode Guide
Season 3
(13 clips available)
Season 2
(3 clips available)
If You Like Inside Nascar, Then Try...