Watch IRIS 2
Iris II, also known as Iris: New Generation is a Korean TV series about Espionage that began in 2013. It stars Jang Hyuk, Lee Da-Hae, Lee Beom-Soo, and Yoon Doo-Joon. The first season of the series debuted on 13th February, 2012 and ends on 18 April, 2013 and is on the Korean channel KBS2.
Iris II is about the demise of hero NSS Kim Hyun-Jun. The NSS task force, headed by Jung Yoo-Gun (played by Jang Hyuk) busy themselves trying to piece together details of Hyun-Jun's death while trying to find out the true identity of the secret organization, IRIS. The team also acts as body guards to North Korea and South Korea summits. Jung is in charge of transporting NSS direction Baek San (played by Kim Yeong-Cheol) to a safe place, but ends up ambushed by IRIS and ends up disappearing under mysterious circumstances. His is dubbed killed in action, otherwise called KIA. After Jung coincidentally reappears, Jung's NSS agent and his love interest, Ji Soo-Yeon (played by actress Lee Da-Hae) stumbles upon the truth of Jung's return, and realizes it was all about of a very large conspiracy.
Season one is made up on 20 episodes. The filming locations are in South Korea, Hungary, Cambodia, and Japan. It is under the Taewon Entertainment company, was created by Chang Tae-won, written by Jo Gyu-Won, and is produced by Yoon Chang-Beom and Song Hyun Woook. Iris II is directed by Pyo Min-Soo and Kim Tae-Hoon. It's 60 minutes long, with between 44 and 46 minutes an episode of 14-12 minutes of commercials, and plays on Wednesday and Thursday nights at 9:55 pm. The opening theme is "Do You Not Know" by Davichi and is composed by Lee Dong-Joon. The language is in Korean, and is originated in South Korea.
Wednesday & Thursday 9:55 PM et/pt on DramaFever

1 Season,

20

Episodes

February 13, 2012

10

/
Watch Full Episodes of IRIS 2

Season 1 Episode 20
Episode 20 (01:03:00)
Season 1 Episode 19
Episode 19 (01:03:00)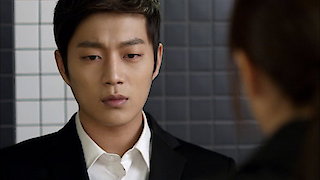 Season 1 Episode 18
Episode 18 (01:02:00)
Season 1 Episode 17
Episode 17 (01:02:00)
Season 1 Episode 16
Episode 16 (01:03:00)
Season 1 Episode 15
Episode 15 (01:05:00)

IRIS 2

Full Episode Guide
Season
1
20 full episodes
With the means of a nuclear bomb, Yoo Joong Won takes his final stand in an attempt to start a unification war.

Yoo Gun, the NSS and Baek San all take matters into their own hands when IRIS compromises one of the nuclear bombs.

Hyun Woo has a hard time forgiving Soo Yun for suspecting him as a traitor. Choi Min secretly plans to hand over the nuclear weapons to the U.S. Army.

Baek San attempts to dissuade Yoo Gun from revenge against Joong Won before he and the people closest to him suffer.

Now that the nuclear weapons are in the NSS's custody, there are debates on whether to use them for power or destroy them to maintain peace with their ally countries.

Blinded by his revenge, Yoo Gun resorts to torture. IRIS's next mole in the NSS slowly begins to sabotage their operations.

IRIS and the NSS go head to head in a joint hostage situation. Yoo Gun secretly joins the fight for his own reasons.

In an attempt to eliminate Baek San, an unexpected casualty occurs instead.

Yoo Gun gets interrogated.

IRIS proposes with the NSS a difficult trade, Jung Yoo Gun for Baek San.

Soo Yun debates telling the NSS about Yoo Gun being alive, since he's now an IRIS operative.

It's a race against time when the NSS has 24 hours to track down the terrorists behind the missing North Korean Representative, Park Choon Sung.

Yoo Joong Won's true intentions are exposed. Meanwhile, both IRIS and the NSS prepare for the next Unification talk.

As Yoo Gun begins to remember bits and pieces of his past, Rey tries to prevent him from figuring out more. Hyun Woo becomes more forward about his feelings for Soo Yun.

After IRIS interferes with the NSS transfer mission, Yoo Gun goes missing and is presumed dead by most, making Soo Yun the new leader of the TF-A Team.

Parts of Baek San's past reveal a connection to Yoo Gun's father. Meanwhile, Yoo Gun weeds out the mole inside the NSS.

Hyun Woo is assigned a solo mission in Cambodia to track down Yoo Joong Won.

Just as Baek San predicted, a third party interferes with the North-South Unification talks in Hungary, resulting in the TF-A Team's most dangerous mission yet.

When IRIS infiltrates the NSS's safety house, Yoo Gun considers the possibility of a spy within his team.

Yoo Gun is scouted by the NSS, causing Soo Yun to set her mind to joining as well
If You Like IRIS 2, Then Try...