Watch Jump City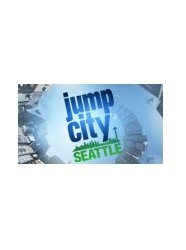 Jump City

Full Episode Guide
Season 1
(9 clips available)
The playoffs are underway at Seattle City Hall.

Episode 6 - Team Rogue vs Miami Freerunning

Team Rogue member Drew Dreschel runs the Freestyle Round on the rooftops of the city. Check out how he starts off this sweet routine.

Episode 5 - Tempest Freerunning vs. The Tribe

Team Tempest bounds across the rooftops of Seattle in a mad dash to show off their fearlessness as well as their speed. But will a broken toe slow these competitors down?

Episode 4 - Tempest Freerunning vs. Miami Freerun...

After a short profile on one of the legends of the sport, Brian "Nosole" Orosco, we get to watch him run a truly rad freestyle.

Episode 3 - Team Rogue vs. The Tribe

Episode 2 - The Tribe vs. Miami Freerunning

Episode 1 - Tempest vs. Rogue at Seattle's City H...
If You Like Jump City, Then Try...