Watch LIFE: Discovery Channel Online - Full Episodes
Series Length:
1 Seasons,

10

Episodes
Description:
Talk Show host and philanthropist Oprah Winfrey will narrate Discovery Channel's all-new 11-part series "LIFE", set to premiere in March 2010. The series reveals the most spectacular, bizarre and fascinating behaviors that living things have devised in order to thrive. Many of these were captured for the first time using the latest in state-of-the-art high-definition filming techniques. As one of the most influential voices of our time, Winfrey will lend her talent to some of the most compelling imagery ever captured on film. From strange creatures, such as the star-nosed mole that hunts underwater using bubbles to smell its prey, to epic spectacles, including millions of fruit bats darkening the Zambian sky, each episode tells mind-blowing stories of survival with drama, humor and suspense. More than four years in the making, filmed over 3,000 days, across every continent and in every habitat, this is life as no one has ever seen it before.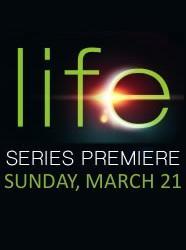 If You Like LIFE: Discovery Channel, Then Try...
Most Popular LIFE: Discovery Channel Episodes
LIFE: Discovery Channel News
"Your decision to even schedule this program is in shockingly bad taste, insensitive to Michael's family and appears motivated solely by your blind desire to exploit Michael's death," wrote John Branca and John McClain, co-executors of the late singer's estate. "On behalf of Michael's family, fans, common sense and decency, we urge you to reconsider and cancel this program," added Branca and McClain Michael Jackson's executors sent the angry letter to the President and CEO of Discovery Communications David Zaslav in response to