Watch Live & Loud Fridays Online - Full Episodes
Series Length:
1 Seasons,

4

Episodes
Description:
VH1 And LiveNation.com present "Live & Loud Fridays", a weekly exclusive look at some of the biggest concert tours currently rocking across the nation including Def Leppard and Poison, The Fray, Nickelback and Creed. In partnership with Live Nation, VH1 will present a rare, music lover's perspective on these shows, delivering full, live performances of three songs from the tour featured in each episode. Each half-hour installment will also provide behind-the-scenes coverage of all of the activity that goes into a high-end show, from when the roadies first arrive at the venue to when the band steps on stage.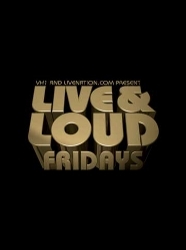 If You Like Live & Loud Fridays, Then Try...