Watch Living Countryfied
Series Length:
1 Season,

10

Episodes
Schedule:
Thursday 8:30 PM et/pt on GAC
Description:
Living Countryfied promises to find the best of American family values and the best of American fun from all across the heartland. Each episode will take you to a variety of places and experiences you probably have never been to, seen or tasted before.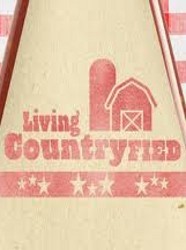 Living Countryfied

Full Episode Guide
Episode 8 - Spots-on-the-Map

Western cook-off competitions and demonstrations, by both pros and amateurs at festivals and on ranches are included.
If You Like Living Countryfied, Then Try...