Watch Living Countryfied
Living Countryfied promises to find the best of American family values and the best of American fun from all across the heartland. Each episode will take you to a variety of places and experiences you probably have never been to, seen or tasted before.
Thursday 8:30 PM et/pt on GAC

1 Season,

10

Episodes - Currently Airing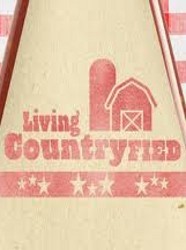 Living Countryfied

Full Episode Guide
Episode 8 - Spots-on-the-Map

Western cook-off competitions and demonstrations, by both pros and amateurs at festivals and on ranches are included.
If You Like Living Countryfied, Then Try...