Watch Lockup Extended Stay: Orange County
Series Length:
2 Seasons,

7

Episodes
Description:
Documentary about life in the most violent place on earth: Prison.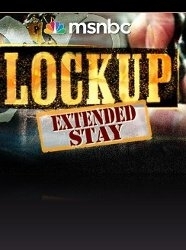 Lockup Extended Stay: Orange County

Full Episode Guide
Orange County, California conjures images of well-manicured neighborhoods and a surfer culture that gave birth to the Beach Boys, and has existed ever since. But blending seamlessly into the heart of one of its busiest neighborhoods is a reminder of the county's other side. Inside Orange County Jail, confinement takes a dark turn for a light-hearted teenager, but provides a new beginning for an old bank robber. And a mother who has put drugs before her son gets another chance.

Episode 5 - Highs and Lows

Every year, close to 70,000 people are processed through the five facilities that make up the Orange County Jail in Southern California. Some will call the jail home until their cases are resolved in court -- a process that can take years. One inmate facing such a prospect is Daniel who, prior to his arrest, could be found performing as an actor on the stages of various Orange County playhouses. Now, he's been accused of a heinous crime. Jail has also kept Michelle isolated from her boyfriend, Beau, for the past 15 months. In fact, he's only a short walk away in the men's unit of Orange County's Central Jail facility. They're both awaiting trial. Michelle's cellmate, Stacie, has also been at OC Jail for the past 15 months, but she's no longer awaiting trial -- instead, she pled guilty to a DUI hit and run with great bodily injury. The victim of her crime: her former boyfriend. Jason is facing the death penalty for another murder that made headlines: a jury found him guilty of robbing a local Home Depot store and murdering the manager. At the time, Jason was on parole for a prior domestic violence conviction. While all 12 of his jurors agreed he was guilty of murder, only nine of them voted for the death penalty. The deadlock means that he stays at Orange County until a new jury can be convened to decide whether he will be sentenced to life in prison -- or death.

Episode 4 - Unholy Trinity

In this hour, a senior inmate takes up rap; a gang member poses a threat, and another inmate makes the most shocking confession ever heard on Lockup.

Episode 3 - Murders and Miracles

Every week about 1,200 men and women are arrested and booked into the Orange County Jail in southern California. It's the 7th largest in the U.S., and lies within two miles of America's most famous mouse. Some will be released within hours. Others could be here for years until their charges are resolved in court. In this hour: One inmate launches a near fatal attack after being in jail for less than an hour; a father accused of murdering his daughter admits to keeping her corpse with him for two years; and a female inmate keeps a grim secret from her two best friends.

Episode 1 - The Confession
Episode 0 - Murders and Miracles
If You Like Lockup Extended Stay: Orange County, Then Try...