Watch Marry Me (US) Online - Full Episodes
Series Length:
1 Seasons,

2

Episodes
Schedule:
Sundays, Mondays at 9:00 pm et/pt on Lifetime
Description:
Lucy Liu takes you on a journey as one woman searches out her "Prince Charming" but what happens when she finds three, who will she ultimately choose.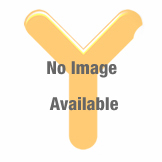 Marry Me (US) News
Lucy Liu played a different character this time in two-part romantic comedy mini-series "Marry Me." In this miniseries Liu plays a sympathetic and emotional social worker named Rae Ann Carter, a smart woman who's been dreaming about her wedding day. Her biggest problem, she doesn't know what she wants in life and who among the three men who wants to marry her is the best choice who can guide and help her discover her dreams.