Watch Maui Fever
This show is filmed in the beautiful island of Maui in the beautiful state of Hawaii and captures how it is for young attractive girls and guys to live and attempt to grow up in a world that thrives on beauty and brawn. Characters include blonde bombshells and gnarly surfer dudes who come together in a whirlwind of situations trying to keep love, life, and friendships together.
Geared toward an audience of young adults and teenagers, this show is dramatic with all the problems we face as we attempt to live in the adult world. Sexual escapades and heartbreaks are certainly inevitable when the cast includes drama queens and Romeos.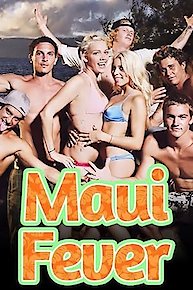 Maui Fever

Full Episode Guide
Chaunte says goodbye to Anthony and Anna tries to apologize to Rachael.

As Anthony prepares to leave for college, Cheyne asks Rachael to move in and Chaunte deals with Bryce.

Chaunte's party gets crashed by Anthony and Cheyne tries damage control with Rachael.

Sean and Corbin go on a double date and Cheyne joins the singles club.