Watch MTV News
This show is a part of the news division branch at MTV. Mtv News covers stories in the areas of popular culture and politics. The first broadcast of MTV News was in 1992 and that episode focused on getting the youth to start caring about political issues. Bill Clinton was running for the white house against president George H.W. Bush at the time and this classic campaign Choose or Lose (also other youth targeted campaigns like Rock the Vote) helped boost the youth voter turnout by twenty percent. Following the election critics of MTV News have said that their youth initiatives have not been as successful.
As the years flew by there were many different hosts on the forefront. Most of these news anchors left the channel to pursue new ventures but they have greatly left an impact on the history of the station. Some notable names worth mentioning from the news cast are Alison Stewart, Brian McFayden, Chris Connelly, Christina Olivares, & SuChin Pak. Today, Sway Calloway, Josh Horowitz, and James Montgomery are the current anchors for the U.S. version of the show. MTV has even created different versions of this show so that it can appease their audiences in Canada, Italy, Greece, Turkey, Germany, The Netherlands, and the UK. MTV News used to have its own time block but as technology started to take many things online the broadcasting of this show followed suit.
Mtv news is still prevalent with a strong following of people that still want to get their daily fix of music and world news. New additions to the catalog include gossip about current actors or musicians, informative blogs encompassing all areas of media, and breaking news that can be about anything at the moment that they deem important. Not to mention, this show has even kept up with the current social trends (facebook, twitter, etc.) made available today so that everyone has the ability to stay up to date with their site.
Daily 12:00 PM et/pt on MTV

1 Season,

1

Episode - Currently Airing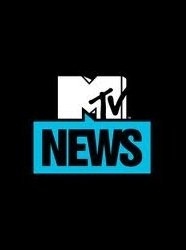 MTV News

Full Episode Guide
Season 0
(75 clips available)
Episode 0 - MTV News: 10.05.10

Lil Wayne put into solitary confinement, Justin Bieber reportedly offered to host Punk'd, Kid Rock discusses the waffle house brawl.
If You Like MTV News, Then Try...