Watch MTV News
This show is a part of the news division branch at MTV. Mtv News covers stories in the areas of popular culture and politics. The first broadcast of MTV News was in 1992 and that episode focused on getting the youth to start caring about political issues. Bill Clinton was running for the white house against president George H.W. Bush at the time and this classic campaign Choose or Lose (also other youth targeted campaigns like Rock the Vote) helped boost the youth voter turnout by twenty percent. Following the election critics of MTV News have said that their youth initiatives have not been as successful.
As the years flew by there were many different hosts on the forefront. Most of these news anchors left the channel to pursue new ventures but they have greatly left an impact on the history of the station. Some notable names worth mentioning from the news cast are Alison Stewart, Brian McFayden, Chris Connelly, Christina Olivares, & SuChin Pak. Today, Sway Calloway, Josh Horowitz, and James Montgomery are the current anchors for the U.S. version of the show. MTV has even created different versions of this show so that it can appease their audiences in Canada, Italy, Greece, Turkey, Germany, The Netherlands, and the UK. MTV News used to have its own time block but as technology started to take many things online the broadcasting of this show followed suit.
Mtv news is still prevalent with a strong following of people that still want to get their daily fix of music and world news. New additions to the catalog include gossip about current actors or musicians, informative blogs encompassing all areas of media, and breaking news that can be about anything at the moment that they deem important. Not to mention, this show has even kept up with the current social trends (facebook, twitter, etc.) made available today so that everyone has the ability to stay up to date with their site.
Daily 12:00 PM et/pt on MTV

1 Season,

1

Episode - Currently Airing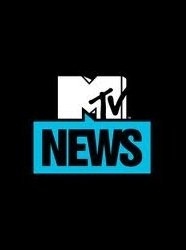 MTV News

Full Episode Guide
Season 0
(97 clips available)
Episode 0 - MTV News: 10.05.10

Lil Wayne put into solitary confinement, Justin Bieber reportedly offered to host Punk'd, Kid Rock discusses the waffle house brawl.
MTV News News
Marilyn Manson Collapses on Stage While Performing (Video)
One thing is always for sure with a Marilyn Manson concert, fans can always count on flambouyant theatrics. But,  when Marilyn was performing on Wednesday night in Saskatoon, Canada, no one was expecting the shock rocker to collapse mid-song. E! News reported that the 44-year-old collapsed in the middle of singing "Beautiful People", but his band kept playing because they thought it was part of the act. Once everyone came to the realization that it wasn't part of the show, stagehands rushed to help the ailing rocker.
Axl Rose Passes Up Rock And Roll Hall of Fame Induction
Guns N' Roses singer Axl Rose said it as politely as he could, but still made it completely clear: he won't attend his band's Rock and Roll Hall of Fame induction because he won't tread where he isn't welcome. Rose didn't simply publicly decline the invitation to attend this week's induction ceremony among fellow lineup inductees Slash, Izzy Stradlin, Duff McKagen and Steven Adler, Reuters reports. He also asked that his name be struck completely from the Hall of Fame's record.
'PJ20': Watch the Trailer for the New Pearl Jam Documentary
I'll never forget that moment. I was 15, and making my way into the Riverport Ampitheater in St. Louis for Lollapalooza 2. It was my first rock festival, and as we walked to our seats towards the beginning of the Pearl Jam set, we were suddenly caught up in a crushing wave of people that had surged forward. It was like being accidentally caught in the middle of the running of the bulls, and everything I had in my hands ended up on the ground trampled. Eddie Vedder had climbed the rafters of the theater, and was preparing to leap from some fairly ridiculous heights into the frothy crowd below.
The End of the World as We Know It: R.E.M Is Breaking Up
Time to cue up "Everybody Hurts", especially if you happen to be a fan of the best-selling band R.E.M. Today the long running band announced that they are officially calling it quits. After 31 years playing together Michael Stripe, Peter Buck and Mike Mills are disbanding. The statement was posted today on the band's official website and reads: "To our Fans and Friends: As R.E.M., and as lifelong friends and co-conspirators, we have decided to call it a day as a band.
Watch The Foo Fighters Stick It To Radical Right-Wingers
As an ex-Kansas Citian who may always consider Cowtown home, this just brings a tear to my eye. Remember the Illinois Nazis in "The Blues Brothers?" Well, in Kansas City, we have the Westboro Baptist Church - who probably more-than-a-little-bit inspired the bigoted fundamentalist fanatics in Kevin Smith's recent hit "Red State" - and the Phelps family, and we consider them a very "special" part of the Cowtown experience. Many Kansas Citians wish an errant Kansas twister would sweep the Phelps clan away and land them atop a bullseye that Dorothy Gale's falling house couldn't possibly miss, but when they show up to protest the very existence of homosexuals on God's green Earth, it surprises nobody.
Rihanna Sex Tape: Singer, J Cole Deny Persistent Rumors
It's a classic tape of did she or didn't she, and we're guessing a whole lot of folks are going to find out the answer really soon. After sketchy hip-hop rumor site MediaTakeout claimed they had received "an offer from an anonymous source that there is a sex tape for sale which shows R&B singer Rihanna and rapper J Cole getting it in," (we're pretty sure they meant "on"), the even sketchier Larry Flynt from Hustler has reportedly purchased the alleged tape.
Kanye West Compares Himself to Hilter
Oh Kanye West, what will you say next? Apparently, that answer includes Adolf Hilter. The rapper might make awesome decisions in bike stores, but he certainly doesn't whenever he gets anywhere near a stage--or a microphone. Getting on stage at the Big Chill music festival on Saturday night in England, West let out another classic Kanye tirade. "I walk through the hotel and I walk down the street, and people look at me like I'm f--ing insane, like I'm Hitler," he said.
Listen to Jay Z and Kanye West's 'Watch the Throne' Now (Streaming)
When we heard Jay Z and Kanye West were comin' together for a new collaboration called "Watch the Throne," we couldn't believe it. Would it actually be possible for the two biggest, most talented heavyweights in the rap game to come together for a super-album? Would it be possible for Kanye's super-ego to mesh long enough with Hova's cutthroat business instincts to actually record an entire full-length record? Could it possibly ever live up to the hype, the mind-melting potential for greatness? When we heard the heavily hyped new Otis Redding-laden "Otis," we suspected it might be true, but now we know for sure.
Yidio Video of the Day: MTV Turns 30 Edition
Believe it or not, friends, 30 years ago today, the station you now know as MTV was launched. At the time, it stood for music television, and instead of showing you how Snooki smushes, how to make a "Teen Mom" self-implode, or how to turn your favorite 80's movie into a "Twilight" rip-off (cough "Teen Wolf" cough), they introduced this novel and wonderful concept called the "music video." It was a marvelous thing, whereby you could listen to your favorite song, watch the artists perform, and be amazed by some sort of cinematic wizardry as the band interepreted how their song might be portrayed artistically on film.
Ladies and Gentlemen, Introducing Gagapanda!
It looks like Lady Gaga has taken Weird Al's "Perform This Way" video as a personal challenge to get even stranger. This week, she unveiled her latest alter ego to Japanese TV audiences in an interview with the show "Sukkiri." It's a panda. Named Gagapanda. Not. Kidding. "I really like pandas," she told the show's hosts. "Pandas have paws, and I always tell my fans to put their paws up. I've been eating a lot of bamboo this week," she said.