Watch Naked Trailers
Series Length:
1 Season,

9

Episodes
Schedule:
Mondays, Tuesdays, Wednesdays, Thursdays, Fridays at 10:30 pm on ReelzChannel
Description:
It's the only show on TV where viewers get full-length trailers for everything that has trailers. We'll have trailers for movies coming out in theaters, on DVD, on TV, and on premium channels ? along with trailers for the hottest new video games, TV shows , and cool technology.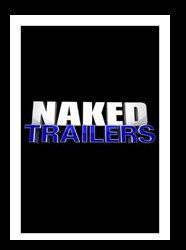 Naked Trailers

Full Episode Guide
Episode 13 - Get Him to the Greek

Episode 10 - Julia Roberts and Babies

Episode 4 - April Fools' Day Goes Green

Episode 3 - Edward Norton vs. Sorcerors

Episode 2 - Furry Vengeance in Wonderland

Episode 1 - Our First Public Exposure